Various past and ongoing projects that are tangentially related to my main work may hold interest to some.
If you have experience with similar projects or would like to learn more, I would love to get in touch!
Based on Jan Ostman's synthesizer design and Gary White's build. In 2019, I salvaged an old, broken Yamaha keyboard from a trash heap. I took it a part to see what could be salvaged, including a 4-octave keybed, and turned it into this synth. More information available here.
Inspired by similar projects undertaken by others around the world, this project recycles, makes music and community, and puts a beautiful sounding instrument in the hands of anybody. I built my instrument in 2018 and shared it with Kaboom Percussion (who have taken it much further), and am pleased to say that the instrument is being built and played around the world. A written article on its construction may be viewed here.
A taiko and videography challenge inspired by the members of Asano Taiko in the USA.
Wireless/Bluetooth Page Turn Pedals
Invaluable for every musician
A low-cost, easy solution to the perennial page-turning problem faced by musicians. Currently successfully running Bluetooth and RF pedals on a Windows laptop/tablet via AutoHotkey. Variants discussed for Mac, Android and iOS systems and apps.
Based on iconography from the 15th-16th century
The tambourine depicted in the artwork of Angelico and others in Italy sits somewhere between the modern day Egyptian riq and the Italian tamburello. The drums tended to be larger than the modern classical tambourine, but with large and thick zils. This replica instrument was constructed to gain a better understanding of the instrument and how it may have been played from a historically informed perspective. An article on its construction may be viewed here.
(Note: the tambourine is not played in a historically informed manner in the video)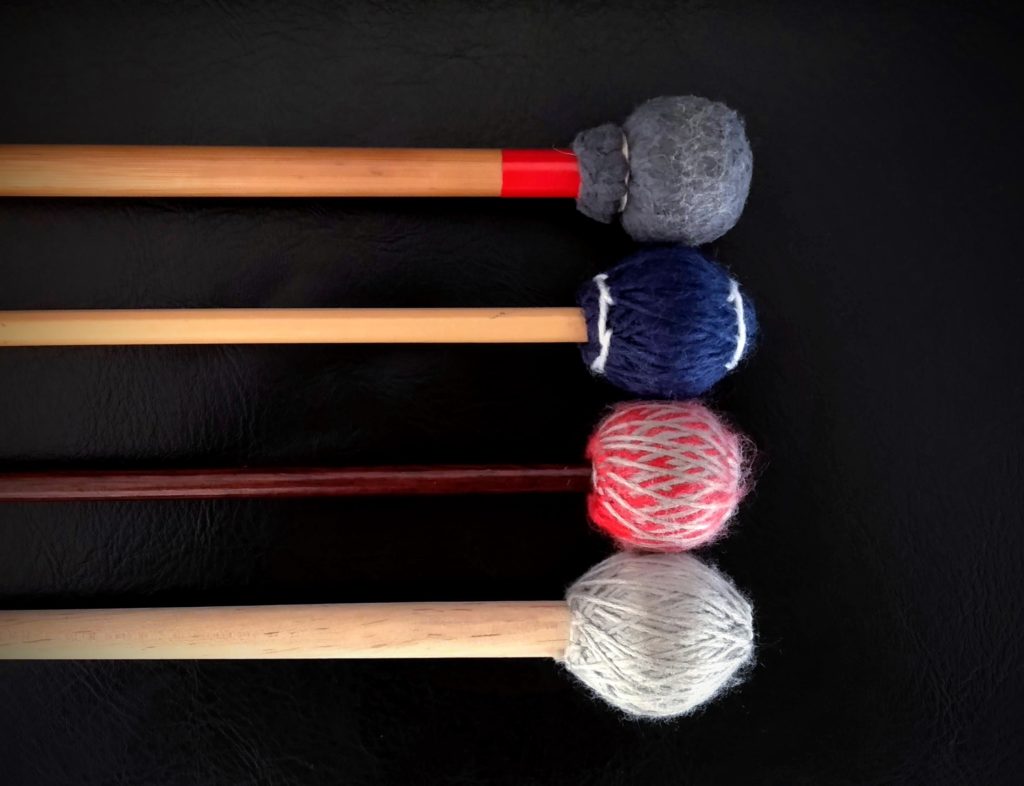 Mallet making and wrapping
Skills for every percussionist
I believe all percussionists should know the basics of how their instruments and mallets are constructed, and to repair their mallets when they are worn to the appropriate hardness and with good sound quality. I have been making and wrapping mallets for around 10 years, including developing and delivering mallet wrapping workshops.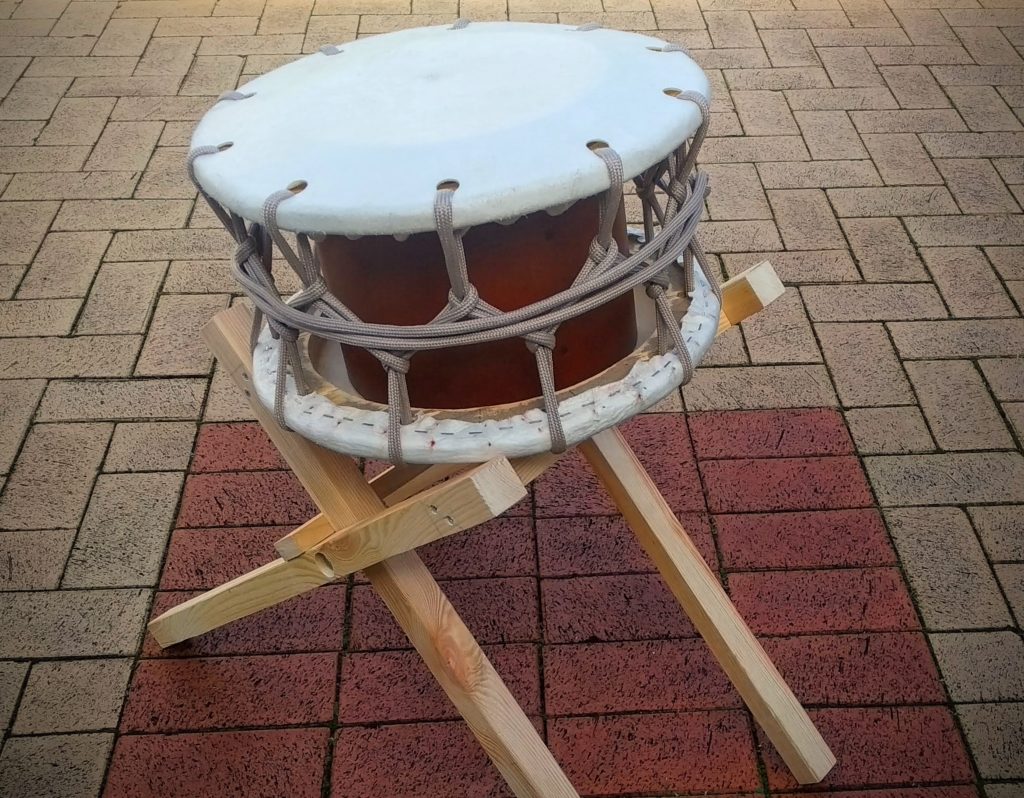 Using the extra rawhide from the historical tambourine, this shime-daiko was constructed with guidance from Simon Vanyai at Taiko On.